Natural Beauty Made Simple eBook
Make your own natural skincare + beauty products for less than $25 a month!
Are you spending $50, $100 or even $300 a month on skin care products?
Do you wish you could ditch the toxic chemicals in your favorite beauty care products?
Do you want to go more natural with your skin care routine but don't know where to start?
You're about to find out how you can easily make your own homemade beauty products that are way better than store-bought and department store versions – and with none of the toxic chemicals in traditional skin care products with Natural Beauty Made Simple.
I'll show you the basic ingredients you need to have on hand to make your favorite creams, lotions, and other skin care products. And best of all – these recipes are super simple. Beauty doesn't have to be complicated. It's simple and so easy.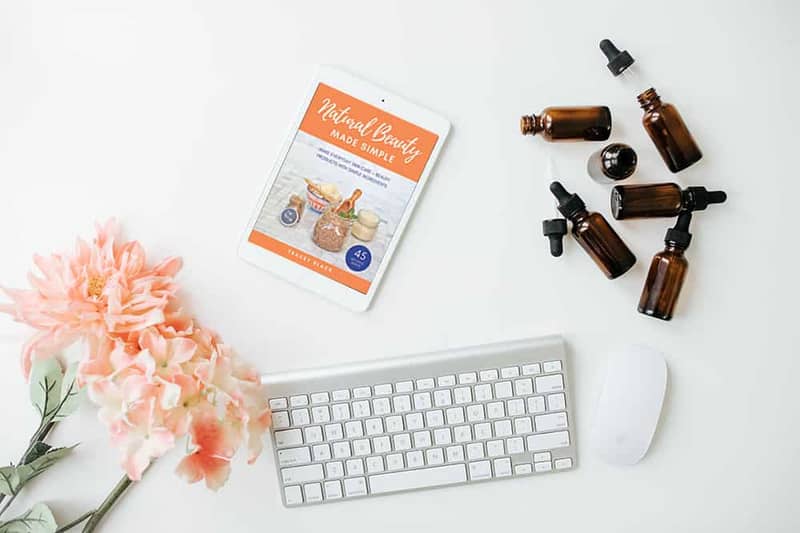 With this book, you'll learn how to:
Make your own organic beauty and skin care products for less than $25 a month!

Learn simple techniques to make your own skincare - without the fuss of complicated recipes or hard-to-find ingredients

Get tried-and-true recipes that work to nourish the skin and make it look more radiant than ever before

Create beautiful gifts for friends and family with the printable labels and gift tags I've included with this book
​
​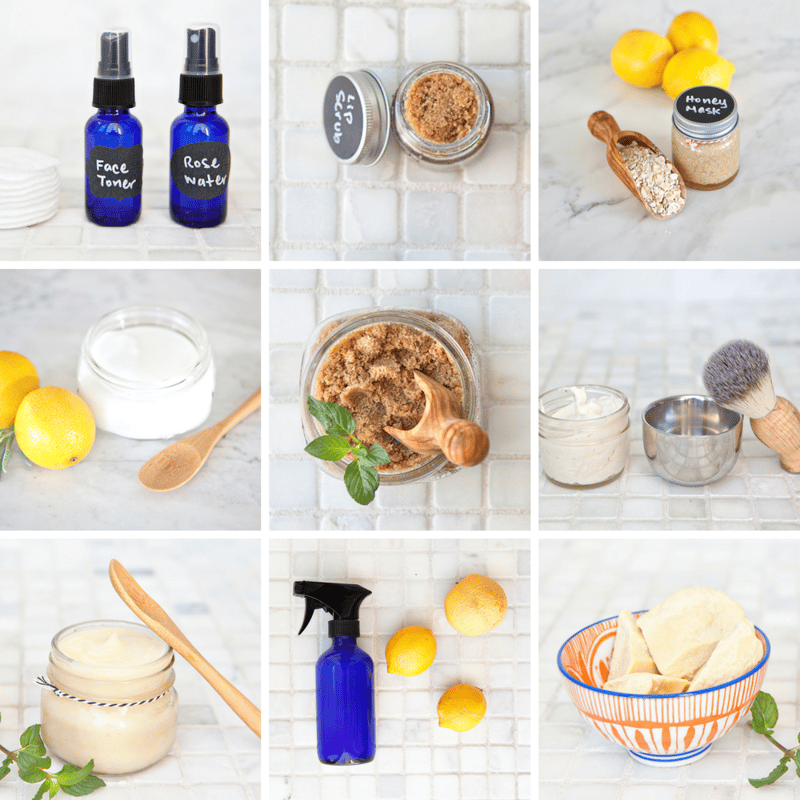 ​
What's Inside
Here's a sample of what you'll find inside this ebook: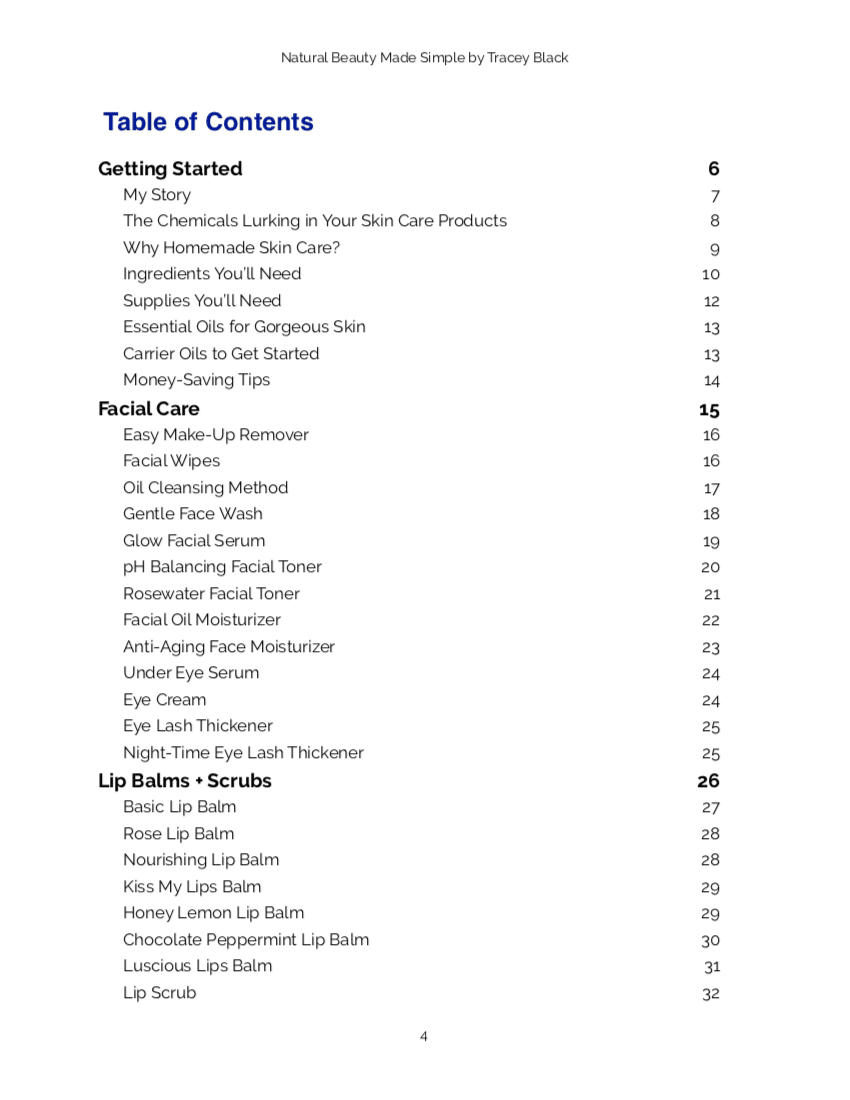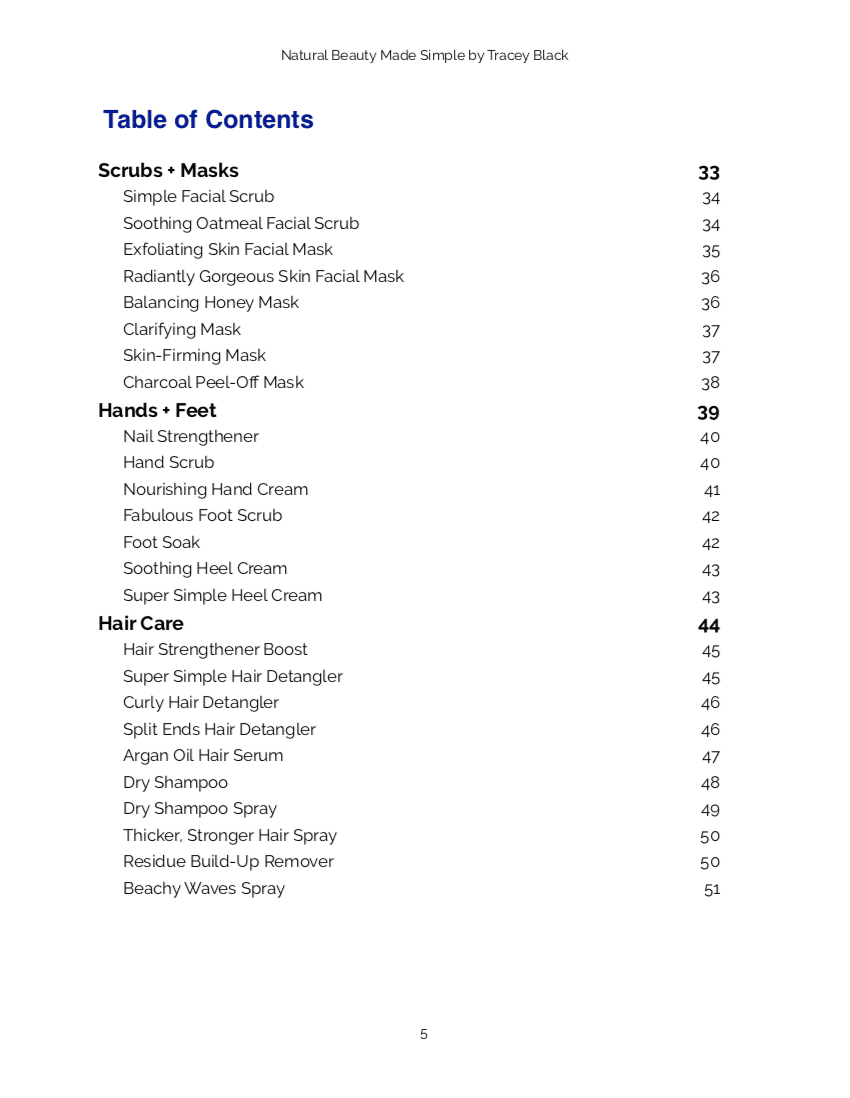 Why Buy This Book
I've been in your shoes. Just a few years ago, I wanted to learn how to make simple swaps in my home, but I didn't know how. When I looked up tutorials online and blogs, I got overwhelmed with all of the techniques and ingredients. It all seemed WAY too complicated. I was about to give up... but thankfully I pushed through and found essential oils. And I discovered simple techniques to make non-toxic products for my family - such as household cleaners, skin care products, and so much more.
And now I want to share that with you. That's why I teach these courses. I want to show you how you can do it too. You don't need 100+ ingredients. You don't need fancy tools or equipment. And you certainly don't need a lot of money to do this. I will show you how to do all of this on a budget.
I used to literally spend hundreds of dollars a month on an expensive beauty care regimen to try to help with my problem skin – including breakouts, wrinkles, aging skin, and sun spots. What I found was that none of them worked. I would buy anti-aging creams, lightening creams, you name it. NONE of it worked.
That's when I started to dabble in essential oils. I first started with my own face wash and toner, and couldn't believe how simple it was to make. And so inexpensive too. Then I started making creams and lotions, and that was it. And I want to show YOU how to make your own skincare products for less than $25 a month!
​
Why Wait? Buy Now
You know you've been wanting to make more homemade and DIY skincare recipes. But who wants to spend hours scouring the internet or pouring over countless books to find the right recipes. I've done all the work for you.
Buy this e-book now, and you can INSTANTLY download it to your favorite e-reader and dive into the recipes. You can easily print the book and put it into a binder so you have all the recipes handy.
The layout of the book lends itself well to printing the recipes on half sheets of 8.5 x 11 paper too. That means you can easily make recipe cards, laminate them, and put them in a binder or have a fun homemade skincare party with family and friends.
And you can access the e-book and the free printables I made just for you no matter where you go - whether that's on a laptop, desktop, PC or Mac, or iPad - and you have access FOREVER.
Ready to get started? Buy this e-book now!
Your Instructor
I'm Tracey Black, the author and founder of Don't Mess with Mama, a blog dedicated to natural living made simple through homemade beauty, natural cleaning, minimalism, real-food and gluten-free recipes, and much more.
As a busy mom, I know how overwhelming it can be to want to make changes for my family but not where to start. That's why I created this book and online course. I want to help you to get those toxic chemicals out of your skin care and beauty care products, and show you there is a better way… that can help to save you money too.